Highly Qualified Vermeer Technicians
Free Training & Unlimited Support
Local Parts Availability
Official & Exclusive Vermeer Dealer
Response within 24 hours
Rock Tests For Surface Mining
Your choice of surface miners is mostly affected by the ground conditions your machine will be digging in – Basically Rock Hardness.
To help you find out about that, our experts prefer to have a minimum of five or six samples from the entire project. The samples are cored and undergo the following tests by our experienced lab technicians:
Unconfined compressive strength (UCS)
Cylindrical and side compression
Abrasivity (Cerchar Abrasivity Index)
Indirect tension (Brazilian Test)
Density
Specific gravity
Vermeer has gone a step further and developed our own Energy Index Test. This test involves dropping a carbide tooth on top of the rock to measure the indentation. Depending on how high (measured in inches) you must drop the carbide tooth to get an indentation tells us what the likely chip factor is of that rock may be. This in turn indicates the estimated energy needed to break the rock.
The laboratory test results are provided to our customers in a written report with pictures of the sample cores before and after testing.
To Know More, Contact Us Here!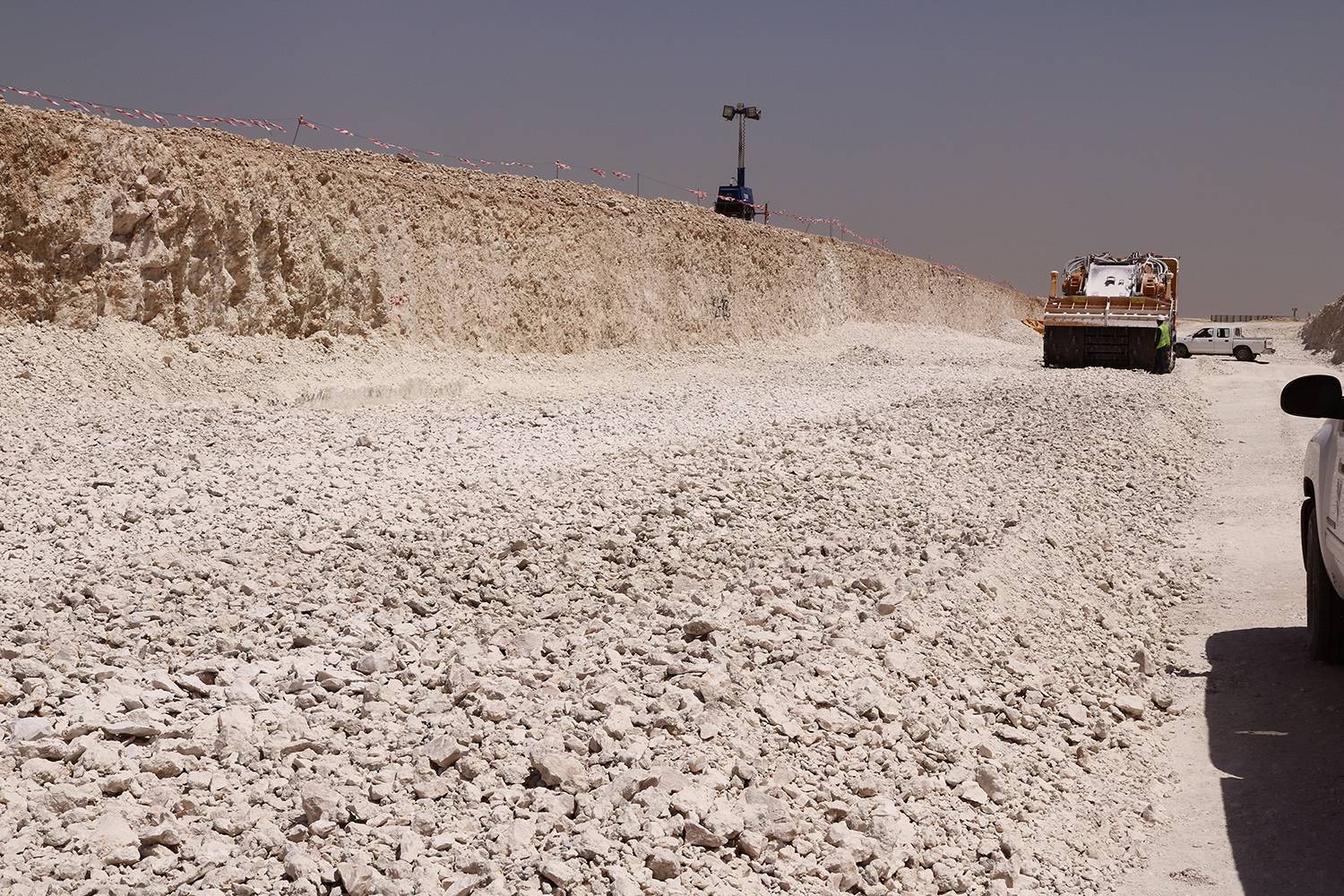 Related: Precision Surface Mining, Rock Types, Ground Conditions, Mining In Hard Rock, Terrain Leveler
Rock White Papers
Want to know more about rock mining? We now have more in-depth information available to you. Check out our related white papers such as "Strategies for combating rock"!
Vermeer
Dealers & locations
United Arab Emirates ›

Kingdom of Saudi Arabia ›

State of Qatar ›

State of Kuwait ›

Sultanate of Oman ›

Kingdom of Bahrain ›

Iraq ›

Full list of countries ›