Highly Qualified Vermeer Technicians
Free Training & Unlimited Support
Local Parts Availability
Official & Exclusive Vermeer Dealer
Response within 24 hours
Vermeer Parts & Accessories
We're There To Keep You Moving..
Realizing how demanding today's business world is, we committed ourselves to provide you with the correct part precisely when required. This fast delivery of parts guarantees our customers increased uptime, hence a more efficient operation and timely project execution.
Therefore, you'll find the largest inventory of on-hand parts within our industry in the region, at Vermeer Middle East FZCO.
Complete customer satisfaction is not just a goal but part of our culture and philosophy of doing business. Day in, day out. We strive to make sure that our customers' needs are met and yet exceeded. Whether it's a common part, or one that's hard to find, you can count on us help you find a way to source it.
Apart from having parts in stock. We also combine efforts with our exceptional partners to better serve all your needs.
Examples
Product & spareparts
Directional drill parts ›

Mud pump parts ›

Brush chipper parts ›

Horizontal grinder parts ›

Terrain leveler parts ›

Skid steer parts ›

Tree chipper parts ›

Trencher parts ›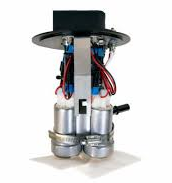 BAROID provides drilling fluids and grouting mud.

KENNAETAL provides teeth and tooling options.

DCI manufactures horizontal directional drilling locating equipment.

McLaughlin provides locating equipment.